What is distribution?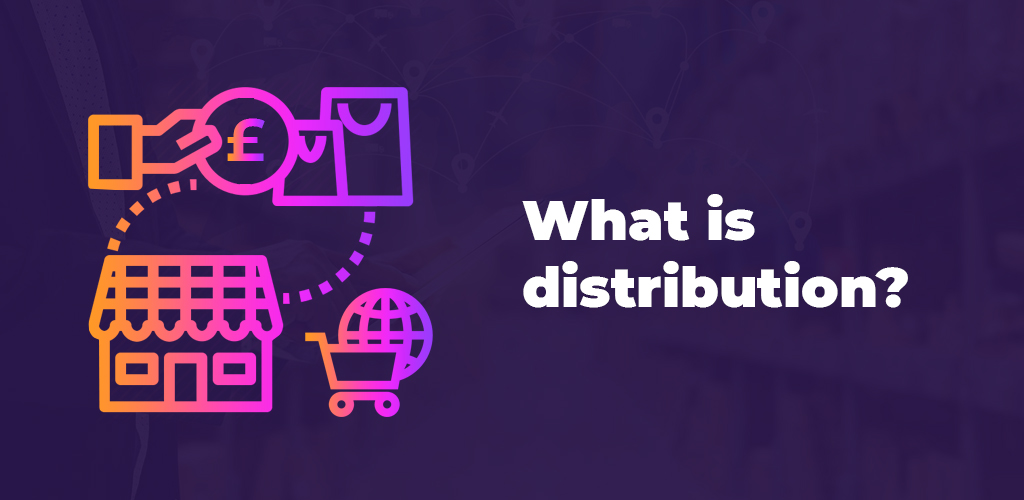 Continuing our series of shorter blog posts that will help you gain insight and clarity if you're new to the world of eCommerce, today we're taking a look at what distribution means, and how it applies to the retail chain. We recently discussed wholesale on the blog, and where that fits into the retail chain, and this post follows on nicely – so if you're interested in the links in retail, you can find out more here.
What is distribution?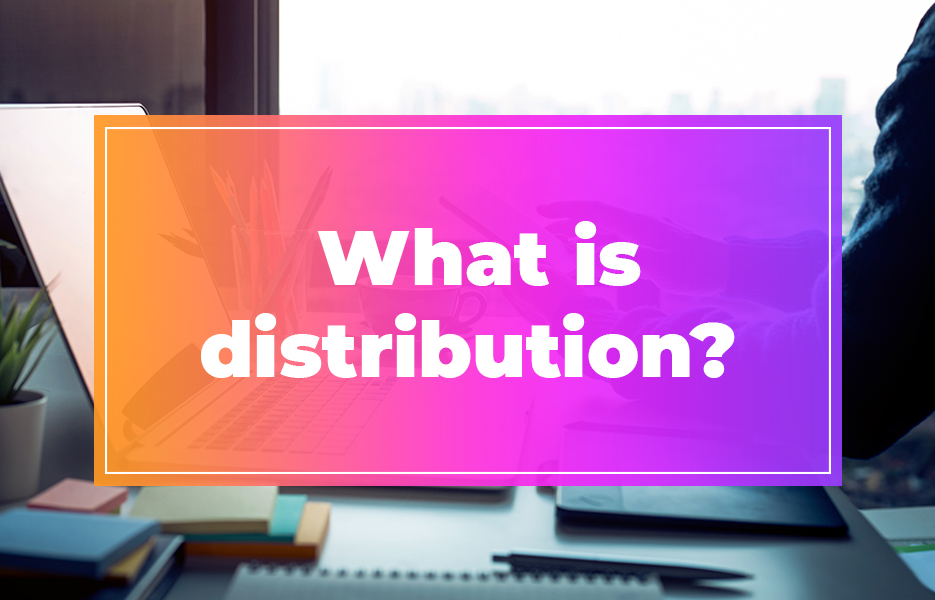 Distribution is the way in which something – a product or service is spread out, or disseminated to the recipients. In retail and eCommerce, distribution is the way in which selling and delivering products and services occurs, between the manufacturer and the customer. Where businesses are selling internationally, it becomes even more important to keep products moving – the distribution – so that customers are happy, and so that any other party in the retail process are satisfied.
Why is distribution important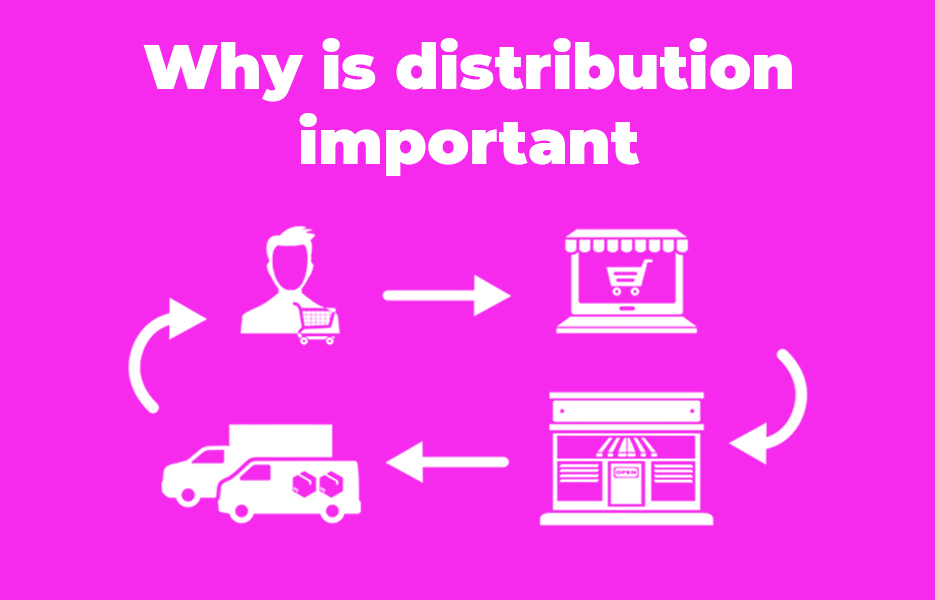 Distribution is an essential step in retail businesses and their operations. Without it, the relationship between manufacturers, retailers and customers can fail. Where there are delays in distribution, or there is insufficient product to meet demand, different parties in the retail chain become frustrated, working relationships can become damaged and at best, customers complain. At worst, they start to talk about their experience, both with friends and family, or on social media and review websites.
Is a distributor the same as a wholesaler?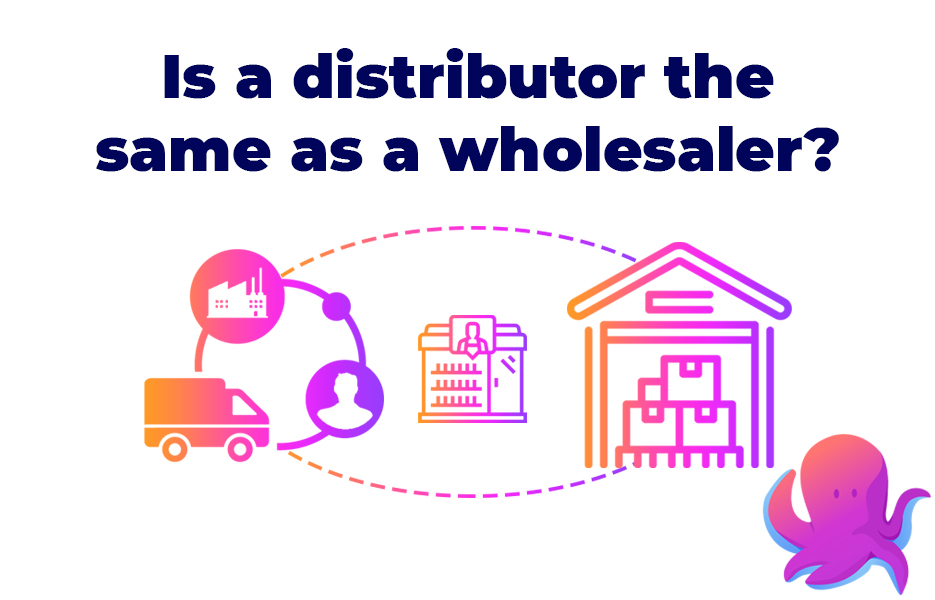 No, the distributor is a step between the manufacturer and the wholesaler. As we discovered in our post about wholesale, the supply chain (sometimes referred to as a distribution channel) goes like this:
Manufacturer -> distributor -> wholesaler -> retailer -> consumer
Manufacturers are the companies that produce the items that will eventually be ordered and received by the customer.
Distributors are the companies that deal directly with the manufacturers. They carry out the communication with the manufacturer and can help enable products to get to wholesaler and supplier warehouses in a much quicker fashion.
Wholesalers work with retailers to get products into stores and warehouses. They link retailers with distributors to make sure there is enough products from the manufacturers to meet customer demand.
Suppliers can be manufacturers, wholesalers or distributors.
It isn't always as straightforward as this as some businesses will have different elements, meaning that they fall into more than one category. Some wholesalers will also deal directly with customers in one part of the business, and manufacturers can also have a direct to consumer eCommerce presence.
Products and services can find their way to customers through a number of channels, and sometimes the chain is longer than others. Where a manufacturer has their own eCommerce presence for customers, then the chain is pretty short. Short is better in terms of keeping profits high, since with each step that is added to the chain, the profits get smaller as each business will take a section for providing the service.
How is distribution management handled?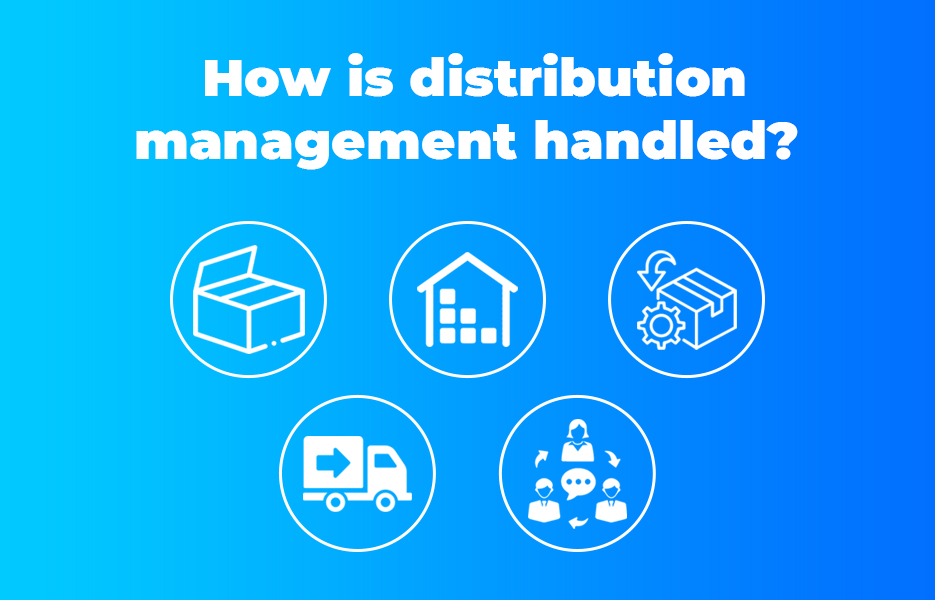 Distributing products includes quite a lot of steps – this is known as distribution management. Activities that are usually considered as part of distribution management include:
Packaging
Products need to be packaged correctly so that they will reach the customer in perfect condition. In addition to packaging being functional, it needs to be as environmentally sustainable as possible. Businesses will also need to keep in mind how their packaging represents their company, so whether there is a need to print their packaging with their company branding.
Inventory management
Keeping track of how much inventory is available is important to ensure the smooth running of a retail business. Companies should ensure their product listings are accurate to prevent overselling, and to avoid customer disappointment as well as negative reviews that could potentially damage their business.
Order processing
When an order has been placed by a customer, the distribution team needs to arrange the delivery. This means they will need to pick, pack and dispatch the order, and ensure the delivery will reach the customer by the required date. There will need to be approval, and invoicing will need to be created to make sure that this step runs smoothly.
Logistics
Getting products to customers in an appropriate amount of time is essential, but the distribution team will need to consider the right sort of transportation. Generally with eCommerce businesses, retailers will use couriers or postal services, but cost should be considered so that the customer gets the best value and service.
Where orders need to be sent overseas, shipping should be arranged according to both price and speed, but also ensuring that the relevant permits have been obtained by the courier or postal service.
Communication
Communication is essential in this case, both within the business and the distribution team (whether they are internal, or an external distribution team working on behalf of the retailer) and for the customer.
Within the business, it is essential for different teams to know that the tasks have been taken care of, so that potential customer service issues can be avoided. Similarly, sending updates to customers when their order has reached different stages will help to avoid those customer service issues escalating. This means that if there happens to be delays to an order, customers should be updated as soon as possible in order to avoid disappointment and negative reviews.
What is marketing distribution?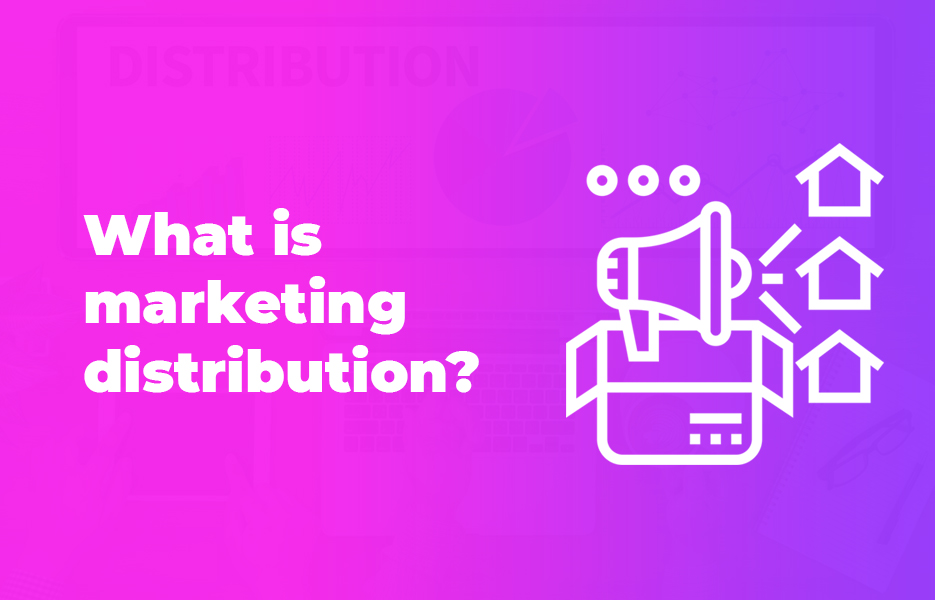 Marketing distribution isn't quite the same as product distribution. Distribution channels in marketing are about the four Ps – product, promotion, price and placement (the distribution). This is important for businesses, because it is to do with how the products and services are made available to the end customer.
In terms of the different steps in the supply chain, we can see how marketing distribution is applied:
Distributors can work with manufacturers to disseminate their products to suppliers, wholesalers and retailers.
Wholesalers may have B2B websites for retailers to purchase their products from, or they may have an outlet that retailers can visit to buy stock in bulk from.
Suppliers provide products to retailers to sell – through online DropShipping marketplaces, or through their B2B websites, for example.
Retailers will sell the products to their customers, either through their online or offline store, or through their presence on marketplaces such as Amazon and eBay.
To create really great distribution, you'll need to think about the needs of the end customer. Businesses that provide personalised service may need to use a local network of partners or resellers to ensure all customers get the expected level of experience. Where end customers buy online, the distribution is more straightforward – you'll provide an eCommerce website, and where B2B sales occur, it may be necessary to have a sales team that prospect for leads and close deals with those businesses.
What is eDistribution?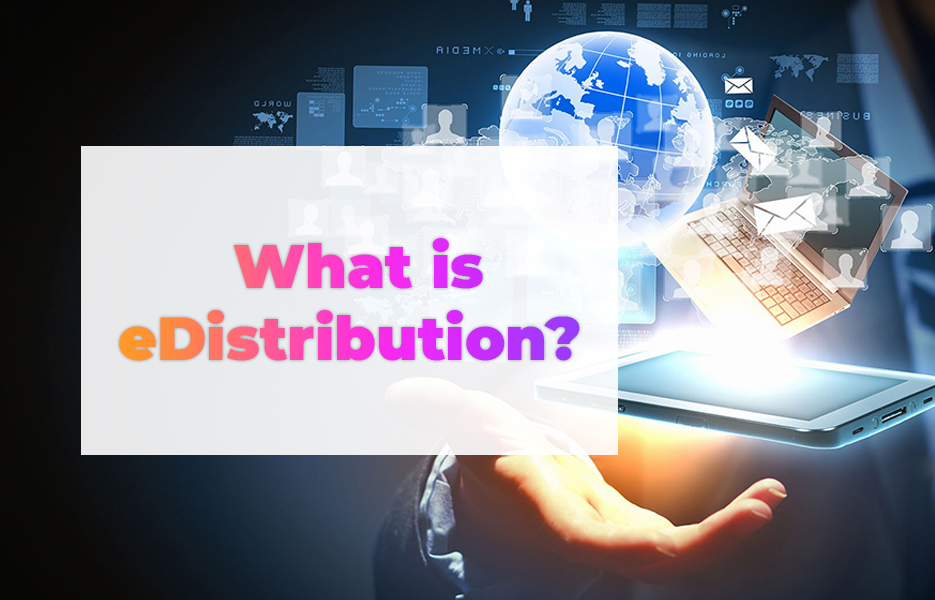 eDistribution applies to distributing things like software and digital music electronically, rather than with physical copies. This can include things like PC and console games, software and apps, movies and TV series, music and eBooks. Customer expectations are high with eDistribution, and items that are made available this way should be accessible immediately, and where there is a delay with customers receiving their download, businesses should expect high levels of complaints and negative feedback.
The eDistribution industry has grown incredibly quickly over the past few years, and we expect it to continue to grow exponentially in the years to come. With eDistribution, the biggest challenge for businesses is that their internet connection should be stable and ideally, fast so that customers can download their product quickly, and without any file corruption. This is less of an issue than it once was, but contingency plans may be necessary where businesses host their products on their own servers, in case something goes wrong.
Why is distribution important for sellers who are DropShipping?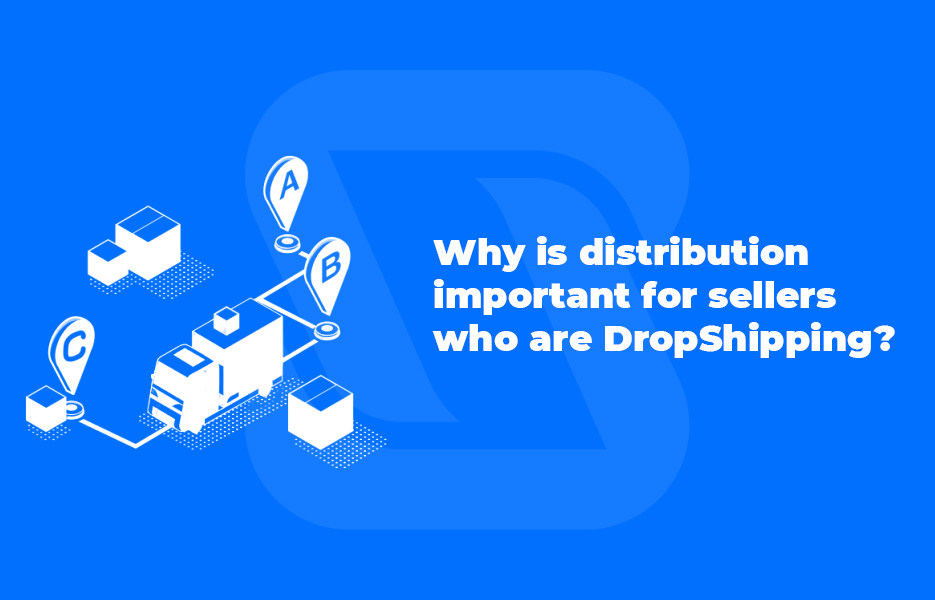 Where businesses are DropShipping, it is even more important for distribution to work efficiently. Communication needs to be quick and effective; different businesses in the supply chain need to reply to enquiries the same day, preferably within the space of a few hours, if not quicker.
It isn't always possible, but DropShipping businesses may be able to make better profits if they are able to engage with manufacturers themselves, or businesses that are further up the distribution chain.
Customers are unable to try before they buy with eCommerce retail, and so many rely on reviews, both for the product and for the business. If the supplier provides a poor service and doesn't dispatch orders in a timely manner, the DropShipping business that is buying from the supplier will suffer poor reviews. The same goes for where products are not created to the standard that is expected – so it is essential that each step in the retail process conducts quality assurance.
The Takeaway
Distribution is an incredibly important part of the retail chain – it is getting the products to, or in the case of distribution in marketing in front of, the customers that are going to buy the products. For businesses that are DropShipping, it is even more important that the distribution process works, because they are relying on the businesses before them in the chain.
The distribution channel is a chain of businesses that customers buy their products
Businesses in the distribution channel, there may be wholesalers, retailers, distributors and suppliers
DropShipping businesses should be concerned with the distribution chain to ensure that their customers receive good service
DropShipping businesses will also be concerned with the distribution chain to help maximise their profits
If you've got a DropShipping business, or you're considering starting one, find the suppliers you need without the hassle – sign up for your free account here.